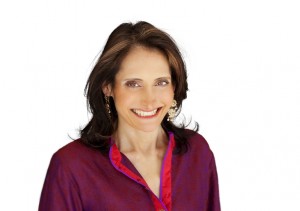 Jasbina Ahluwalia isn't just radio show host and matchmaker, the attorney turned entrepreneur is one of the nation's leading dating coaches.
What are the names of the companies you've founded?
Founded Intersections Match, the only National Personalized Matchmaking & Dating Coaching Firm for South Asian Singles throughout the U.S. I am also the Founder of soon-to-be launched myiMatch.com - a Global Online Dating Community for South Asian Singles.
How did you get into being a dating coach? 
I've always had a deep interest in both the subject matter and making an impact on people's lives. I think my awareness of the demand for services in my niche market met up with my unique ability to meet that demand due to my personal, professional and cultural background. Also, my desire to design a service that met clients' needs, as well as my own needs for flexibility and autonomy.
Where is your practice based, what can you tell us about the area? Does love have geographical needs?
While our company is based out of the SF Bay Area, our clientele is based throughout America.  Long-distance relationships can face a number of challenges. Spending time together (not easy to do when living on opposite coasts) can generally be helpful in getting to know a prospective partner well enough to assess mutual compatibility on a number of different levels. That said, as your readers already know all too well, really connecting can be relatively rare. In my opinion, geographical distance need not necessarily be an insurmountable hurdle to exploring the potential of your connection further (unless there's reason to believe eventual relocation would be absolutely impossible for both people should things get serious). In fact, our matchmaking service introduces people from different cities throughout the country all the time.
Should your readers decide to explore the potential of connection with someone long-distance, below are some general suggestions to keep in mind:
Invest the time/energy/money required to meet in person prior to getting emotionally invested. Since far easier said than done, I generally advise people to meet sooner than later, as opposed to investing considerable time, energy (and heart) into voluminous email and/or telephone exchanges. While traveling to meet does require a certain level of time and money, meeting only after engaging exclusively via email/phone/IM's/texts can be far costlier on many different levels in the long-run.
With geographical distance, it can be difficult to get a sense of each other's authentic everyday way of being from day-to-day (as opposed to the substantially more limited personality during periodic and relatively brief fun-intensive visits together). For this reason, I generally recommend both people be vigilant of advancing the relationship too quickly as a way of resolving the infrequency of contact; as well as spend time while together doing more typical or mundane day-to-day activities, i.e. errands, cooking, and/or simply co-existing with each other in private, as opposed to exclusively limiting together time to places like restaurants, lounges, theaters, concerts, and museums.
Invest in regular contact via phone calls and visits as the relationship unfolds and address any potential "emotionally unavailable" issue head-on in the event the other person's behavior gives reason to suspect he/she may be seeking out a long-distance relationship as a means of maintaining emotional distance.
There are lots of new dating sites popping up on the Internet. Do you have any guidance for someone just getting into online dating?
In my opinion, mindset and attitude are one's biggest assets in online dating (and dating in general, actually).  An empowered attitude of 1) controlling what you can control (ie what you put out there via profiles and pics, how you communicate online) and not spending any bandwidth on what you can't control (ie the people who do not seem interested in you and what you have to offer); and 2) being selective about those few essentials that really matter (ie character, values, compatibility), and being flexible about pretty much everything else.
I've found that when people have spent time online dating ineffectively, the lack of traction erodes an empowered mindset and attitude.  So someone just getting into online dating has the benefit of not having been beaten down by ineffective online dating.
What would you tell a first-time user to focus on for their dating profile? Sexy photos, unique interests, other?
Since online dating is highly competitive it's important to distinguish yourself.  The best way to do this is to optimize your online dating presence by posting a warm, inviting, and unique profile (showing rather than telling about yourself), posting authentic and at the same time flattering photos of yourself, and communicating effectively via being confidently playful.
What are three things to make sure to check out before heading out on your first date?
1) Your mindset and attitude–I've found the most effective daters are the ones who approach a date with each new person as an adventure
2) If you're a man, plan the date–women love a man with a plan:-).
3) Try to focus on your date (as opposed to concerning yourself with how you're being perceived, and your own nervousness).
Are there any tell-tale no-go's?
I think people have a tendency to jump to conclusions, make assumptions without understanding the context/circumstances, and rule out rather than rule in. As long as you maintain safety precautions, I think you're best served by maintaining an open mind.
Do you recommend being on more than one dating site at a time?
In my opinion, being active online is the most effective way of going about this.  Traction tends to result in a positively reinforced cycle when people are active online (ie logging in daily, responding to indications of interest you find potentially worthwhile, doing your own searches (if you're on a site which allow you to do so as opposed to exclusively being given matches), and initiating contact as opposed to sitting back and waiting for others to initiate.
On the other hand, when people are inactive on a site that typically leads to a vicious cycle of no traction leading to less motivation to continue online dating leading, back to being less active online.
So I advise clients that the most important thing is to be on a site (or a couple sites if necessary) to keep you active daily for ideally at least 20-30 minutes.  The particular site(s) may vary depending on your relationship goals, search parameters, own demographics, etc.  Generally, I recommend one voluminous site, ie match.com or eHarmony; and if there's additional bandwidth one niche site (based on a circumstance or background most important to you, ie membership based on ethnicity, religion, single parenthood, etc).
You are also a dating coach, so what are some unique situations you've seen? How did you advise them?  
For me, every client and his/her story is unique.  We all come into the dating world with different values, priorities, experiences, visions, blind-spots and fantasies.
Any last pieces of advice?
Your partner may come in an unexpected package different from the vision you may hold in your head at the moment–allow that to happen by maintaining a spirit of open-mindedness and adventure in dating.
{ 0 comments }